Our Partners
Clyde Blowers is an independent industrial investor based in East Kilbride, Glasgow. CBC has led investments since the early 1990's into Western headquartered industrial businesses.
The company's management team, lead by Jim McColl, have a wealth of experience and a deep operational understanding of the various industry sectors into which they invest. This knowledge and experience is applied to create value in its investments through the implementation of growth strategies, corporate reorganisation, acquisitions, divestment and turnarounds.
---
#Skills Development Scotland (SDS) is Scotland's national skills agency.
We are committed to building a skilled workforce for the future which champions fair work practices and a diverse workforce.
Working with our partners, we strive to ensure employers have the right skills at the right time in high performing, fair and equal workplaces, and that every individual has the skills and confidence to get a job and progress in the workplace, achieving their full potential.
Our support for employers includes administering the funding for apprenticeship training in Scotland on behalf of the Scottish Government. The Apprenticeship Family of Foundation, Modern and Graduate Level Apprenticeships plays a key role in setting people up for success in their careers. Apprenticeships are designed to tackle potential skills gaps, and support new or existing employees to develop. We work closely with Scotland's industries to make sure apprenticeships meet their needs. To find out more about the Apprenticeship Family visit: www.apprenticeships.scot. To find out more about our support for employers, visit: www.ourskillsforce.co.uk
---
Scottish Enterprise is Scotland's main economic development agency. Working in partnership with industry, academia and the public sector, SE aims to help make Scotland a place where business can thrive and key industries can be competitive. Its focus is to help businesses grow, encourage greater innovation and create the right conditions for companies to access property, markets and finance to increase productivity and increase Scotland's ability to compete internationally.
www.scottish-enterprise.com
---
SCOTRAIL is the largest regional train operator in the UK covering the widest geographical spread.
It provides 95% of passenger rail services within Scotland – and the Caledonian Sleeper services to and from London. More than 2,200 services are operated every day across 343 stations, including the busiest commuter network outside London - Strathclyde.
As well as delivering more than 20% growth in passenger numbers,customer satisfaction with ScotRail is at a record high.
ScotRail's remarkable transformation since the franchise was awarded in 2004 has included the company being named UK Public Transport Operator of the Year in 2006 and 2009, UK Passenger Operator of the Year in 2008 and 2009 and Scottish Public Transport Operator of the Year in 2006, 2007 and 2008.
A three year extension to the franchise was announced in April 2008 with the Scottish Government declaring it was down "to the success of ScotRail in delivering levels of performance above and beyond those set out in the original agreement." TO find out more about Scotrail go to: www.scotrail.co.uk
---
VisitScotland is Scotland's national tourism organisation. Its core purpose is to maximise the sustainable economic benefit of tourism to Scotland.
The organisation has three key roles:
1. To market Scotland to all parts of the world to attract visitors
2. To provide information – and inspiration – to visitors and potential visitors so they get the best out of a visit to Scotland
3. To provide quality assurance to visitors and quality advice to the industry and partners to help the industry meet and strive to exceed customer expectations
Tourism employs 270,000 people in Scotland across 20,000 diverse businesses and contributes £11 billion to the Scottish economy annually.
VisitScotland works together with tourism businesses to make tourism a success for everyone and ensure the industry continues to grow.
---
Named after a historic frigate docked in the Firth of Tay, Unicorn Property has become a key player in the regeneration of Dundee's waterfront. The firm has made its mark by redeveloping former industrial sites in the city and turning them into high end offices and residential buildings, amongst these buildings the grand 'Dundee one'. The developments have had a transformative effect on a city undergoing extreme modernisation ahead of a very bright future.
Heathrow Airport is instantly recognisable as a gateway from the UK to the rest of the world. Heathrow is the world's second busiest airport in terms of passenger numbers and provides a vital business link for Scottish Business and Chamber members to access markets across the planet. Heathrow is one of the most important economic assets for Scottish businesses, and was recently given permission to begin its expansion, providing a unique opportunity for Scottish firms to access over 11 billion pounds of investment.
For more information on Heathrow, visit their website: https://www.heathrow.com/
---

CalMac Ferries Ltd (CFL) is a wholly-owned subsidiary of David MacBrayne Ltd, which is wholly owned by Scottish Ministers.
Previously operating as Caledonian MacBrayne Ltd, CalMac was created in October 2006 to bid for the Scottish Government contract to operate Clyde & Hebrides Ferry Services, which it subsequently won.
At the same time Caledonian MacBrayne Ltd changed its name to Caledonian Maritime Assets Ltd (CMAL) and retained ownership of the vessels and piers which it leases to the operator of the Clyde & Hebrides Ferry services (currently CFL). CMAL is also wholly owned by Scottish Ministers but is entirely separate from CFL. Although they have the same shareholder, each has its own Board and their relationship is solely contractual.
CalMac Ferries Limited has one wholly owned subsidiary; Caledonian MacBrayne Crewing (Guernsey) Limited, which employs and supplies all sea going staff (approx 1000) to CFL.
There are currently 33 ferries serving 52 ports on 49 routes providing 145,000 sailings per year. In the 12 months to December 2016, the company carried more than 5 million passengers, 1.3 million cars and 79,000 commercial vehicles.
---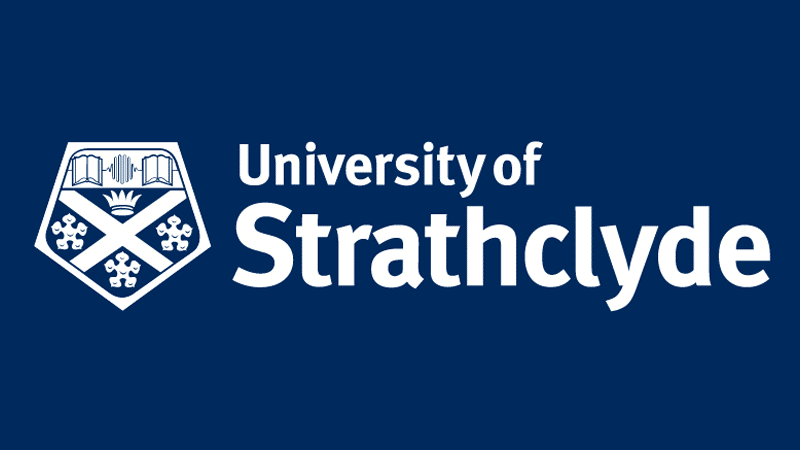 The University in Strathclyde was gained university status in 1964 as part of a wave of expansion for elite higher education institutions in Scotland. Originally founded in 1796, alumni include pioneers such as James Young and John Logie Baird. Situated right in the centre of Glasgow, it has grown to become Scotland's third largest university in terms of student population and has developed an impressive reputation as a leading centre for the study in areas such as Engineering or Business.
---
CGI is a global business with 74,000 professionals in hundreds of locations across the Americas, Asia-Pacific and Europe who provide end-to-end IT and business process services that facilitate the ongoing evolution of our clients' businesses.
CGI in the UK snapshot:
Serving clients across the commercial and public sectors
Industry expertise, end-to-end service offerings and rich IP-based solutions that advance clients' business goals

Alliances with global partners including Microsoft, Oracle and SAP to deliver the best solutions for our clients

Around 6,000 experts based across the UK

The first 5* accredited service desk in the world (Service Desk Institute)
Offices in 13 UK towns and cities
---
Virgin trains is an experienced operator of UK rail services. Currently running the West Coast line, their services are vital at connecting some of the UK's rural areas such as the North West of England or the Scottish Borders with London, Manchester, Birmingham, Edinburgh, Glasgow and Liverpool. The company employs almost three and a half thousand people and is has a major partnership with Release Scotland that helps those who have received custodial sentences find meaningful employment.
Find more about Virgin Trains at their website here: https://www.virgintrains.co.uk/
---

Babcock Rosyth provide engineering support from the base in Rosyth. As part of a business with operations worldwide, Babcock is at the cutting edge of Marine and Aviation technology. Having recently manufactured two new aircraft carriers for the Royal Navy, Babcock and its employees have represented the best of technologically advanced Scottish manufacturing.
QUARTERLY
BUSINESS SURVEY
To view latest survey results and support information please...